« Conkers - Sold | Main | Pear No.5 - NFS »
As mentioned in my previous post I am very lucky to have a strip of woodland on my doorstep. This woodland, as I call it, is part of the Dollis Valley Greenwalk which runs for ten miles between Mount Mount Nature Reserve and Hampstead Heath in London.
I grew up playing in this 'back garden' and have a natural emotional connection with the area. The route follows Dollis Brook and the area by me also has a great pond. There are thousands of potential paintings along the length of this brook and with my childhood expertise of the area to pull from I know where most of them are :)
I spent an hour today searching out some potential future paintings, dodging falling acorns and armies of squirrels. There is a wealth of material both big and small for me right on my doorstep.
Here are just three examples.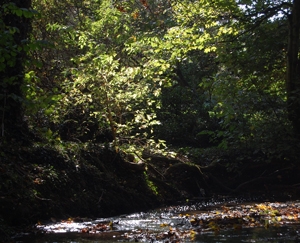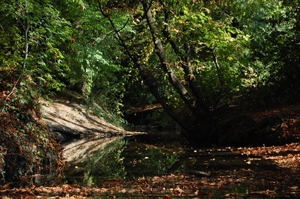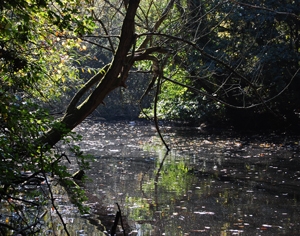 oh and a Squirrel :)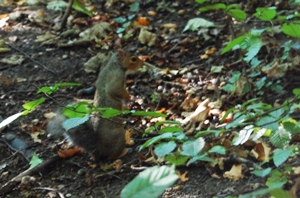 However, don't expect any paintings like the photos from me for sometime. They will come though as will paintings from London itself. I also plan to do portraits - all in the future.
---
---
Comments
2 Responses to My Nirvana
Sarah Jayne
via neilcarroll.com19 months ago
Neil, this looks like a beautiful area. Challenging, but fun to paint, and gorgeous. Thank you for posting these. Sarah
Neil Carroll
via neilcarroll.com19 months ago
Hi Sarah,

a challenge indeed, will need to work out an approach before taking some of this on for sure :)

Thanks for the comment
Neil
* indicates a required field