Hi, hope you all had a great Christmas. Things are getting back to normal and I should be back painting from tomorrow. I have managed to proceed with the free commission won recently by a collector on my email list.
Here is the first layer.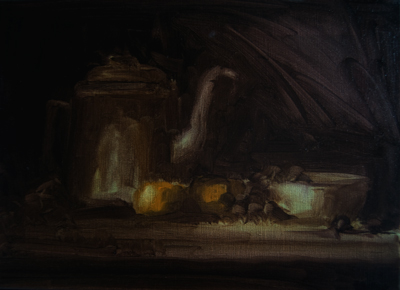 and I have completed the second layer today. I'll leave this to dry before finishing the painting. I have to glaze the bowl, add the grape stems and a few final adjustments here and there. This is the first time I have painted in this way, all my paintings so far have been alla prima.
14x10 stretched canvas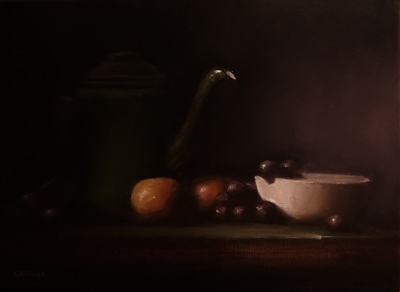 If you would like the chance to win a similar painting and also receive offers on my daily paintings please sign up to my newsletter.