I thought, if only as an excuse to blog, I'd run a series of Artists that have influenced me in either the way I want to paint or to be a painter in the first place. These posts will be short and to the point. These are personal views and I am not trying to make judgments on any Artists or statements on art, just what they mean to me.
Camille Pissaro
Pissaro is solely responsible for me wanting to paint in what I would call the impressionistic end of realism. I saw his paintings at the National Gallery and knew then and there I wanted to paint in a loose style. I much prefer oil sketches to finished oil paintings in many cases. I am not or want to be a photo-realist.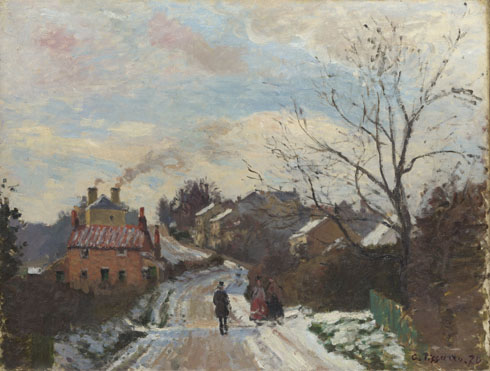 'Fox Hill, Upper Norwood'
1870, Camillie Pissaro
This painting told me all I need to know about the way I want to paint. I think it would all too easy to start painting in a very realistic style and I often have to stop myself going down that road. This is something that will develop over time I want to paint 'paint' more than I want to paint objects but I need more experience to express this as I would like.