I had a very enjoyable and successful evening last night at the Evergreen Art Cafe, Daventry.
I had ten paintings on show of which I sold three which was pleasing as this event was not a solo show. Due to chatting I did not get very far with the painting but talking to collectors is always a pleasent experience.
Big thanks to Simon and his staff at Evergreen for this opportunity. Here are some pics I took before the event started..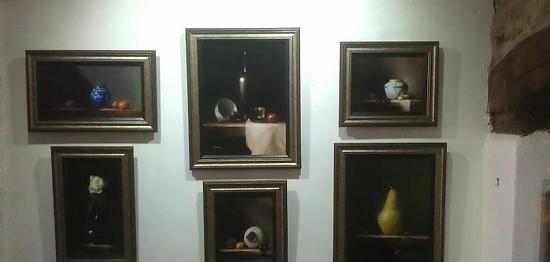 Those of you following this blog please note that I have direct contact with people on facebook so please follow the link to my facebook page to the right, click the like button on my page and you can talk to me direct. This blog rarely has comments largely due to my activity on facebook.